#HowCanIHelpSG-COVID: 8 Different Avenues
Initiatives you can be part of
What is this about?
Hello! #HowCanIHelpSG-COVID was started with a simple wish to help those who're facing tough times to tide through this period in Singapore. During this extended circuit breaker period, many of us are staying home and we can afford to see how we can help in any way. These webpages are likewise a compilation of many kind souls sharing initiatives and ideas in a Google Sheets directly linked to this website. Please note that this compilation is an attempt to collate only specific initiatives formed because of COVID-19, and that it will no longer be needed when this season is over (hopefully soon!)
There're currently eight different categories, and over 100 initiatives under them. Our hope is that you may find one or two initiatives you are personally passionate about, and spend some time being a blessing in your own way, and experiencing joy through it!
If there're any feedback or additional requests, you can contact Joanne at jotan.work@gmail.com (For the Sheets) and Si Han at ding.sihan@outlook.com (For the Website).
We'd love to hear your ideas too!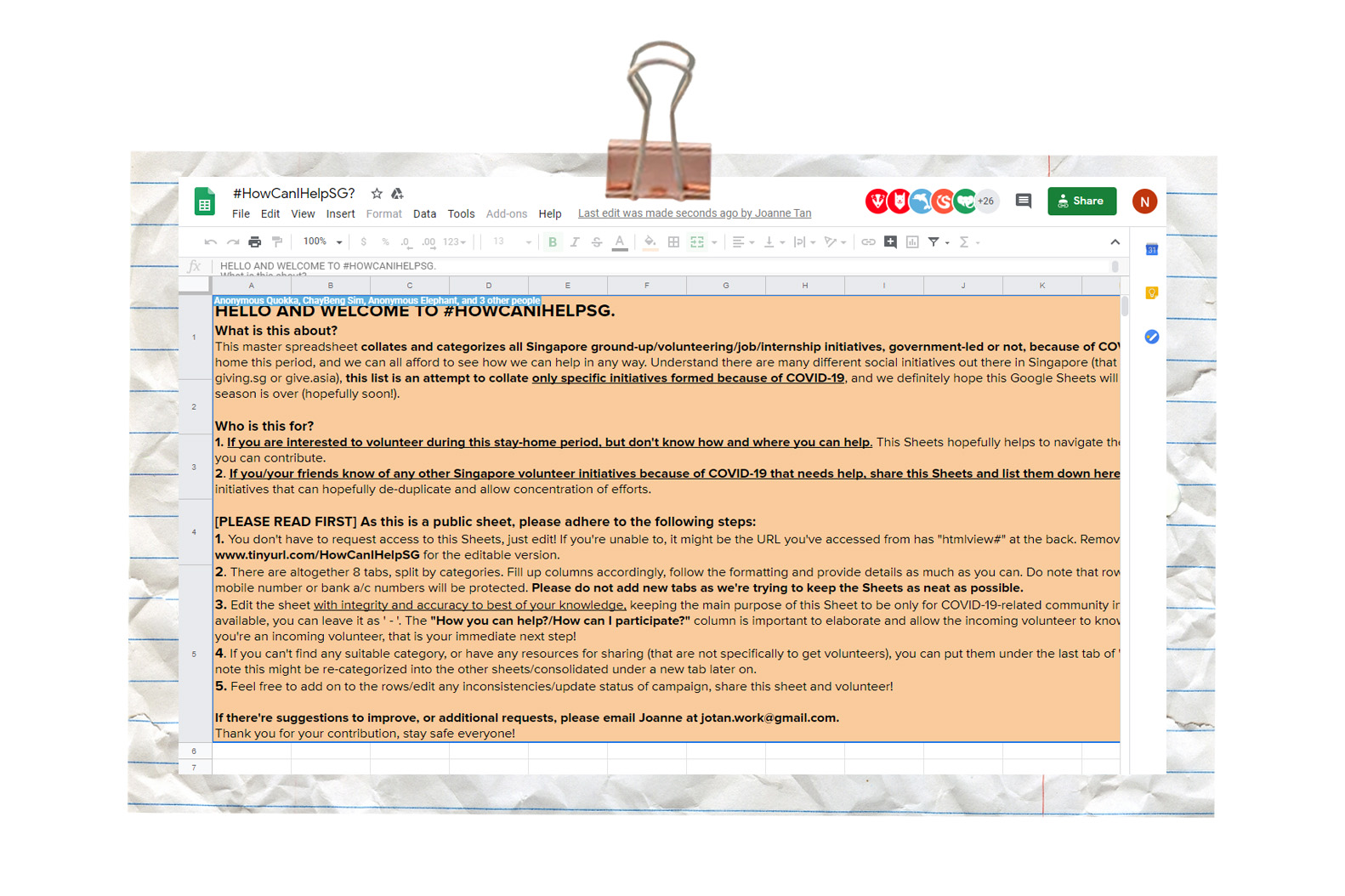 Photo Credits: thir.st (Singaporeans, here's how you can help #StayHome)
Know an initiative that's worth sharing with others? We'd love to have your ideas in the Google Sheets linked below.
Bring me to the Google Sheets!